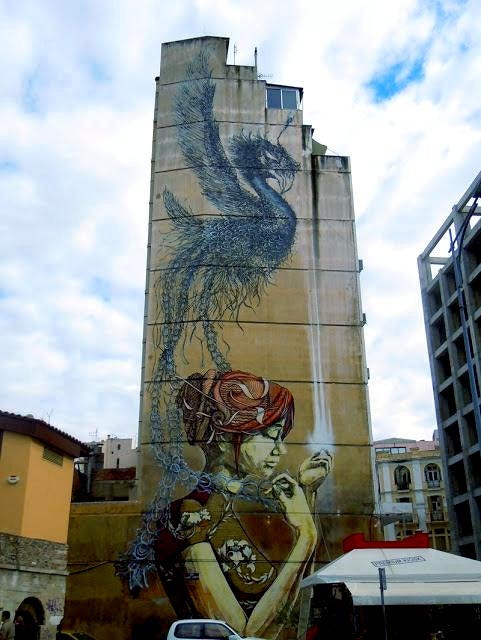 IOKA Suites are located on the most recognizable landmark of Thessaloniki's mural showcase, at Ladadika (right in the heart of the city).
Standing on Tsimiski Street you will face the "Girl", as it is known among the locals. This fairytale artwork was created during the 15th Biennale of Young Creators in 2011. It is the result of a collaboration between the Chinese artist DAL and the South African Faith47. It was part of the project "Facing PublicArt Murals" and carries a message against the violence towards women. The artists worked together for a week in order to complete this fine piece of public art.

IOKA Suites are located on the 3rd floor of this industrial style building which is decorated with the most recognisable mural that the city of Thessaloniki has to offer.
Apartments for up to 2 persons
(babies and toddlers are also welcome)
Apartment for up to 3 persons
(babies and toddlers are also welcome)
Apartment for up to 4 persons
(babies and toddlers are also welcome)